Community Outreach
& Involvement
Community Outreach
& Involvement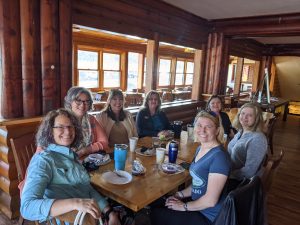 Outreach is all about finding ways to get your name out into your community through your online presence, actions, and interactions. Do you participate in your local Chamber of Commerce? Donate to a local charity auctions? Volunteer for special events or even just pick up trash in your neighborhood? We can help you find ways to give back in a way that is meaningful to you and also expands your reach in the process.
Chances are that the values and causes that are important to you are also important to your potential clients. Thinking outside the box and utilizing novel techniques to expand your organization's outreach can be a huge contributor to recruiting new customers, volunteers, donors and followers. Wild Iris Marketing can help you design and execute custom outreach programs and events that help you build clientele and also give back to your community.
Every February, our #ShareTheLove campaign encourages businesses and individuals to share notes of appreciation and gratitude for other businesses on through social media. Posting a positive Facebook, Google, Yelp or other review with #ShareTheLove not only increases positive comments and reviews, but also creates a ripple effect that helps your business and the businesses that are important to you through true social marketing. The impact of the first year of this campaign was so much more widespread than we anticipated that we have made it an annual event.