Social Media
Campaign Design
Social Media
Campaign Design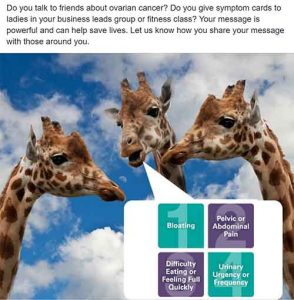 Social Media is the lifeblood of modern outreach. Business and nonprofits can't wait for customers and clients to find them, they have to make their social media presence vibrant and active to expand their reach.
Successful Social Media does not require out-spending your competition. It simply requires creating content that will outshine and out reach others trying to attract the same clients. 
Wild Iris Marketing can help you grow your following, increase your engagement, and drive more conversions, donations, attendance or other interactions.
With the constant changes in the way social media algorithms decide who sees what posts, it is vital to have experienced professionals deliberately designing your strategy and managing its deployment. Gone are the days of simply posting to Facebook and assuming all of your followers will see your message. In fact, without employing certain social media management techniques, you can be sure that only a very small fraction of your potential audience will ever see your updates. With today's social media trends, Twitter posts can be far more impactful and have a significantly larger reach when you are using the correct strategy. Instagram posts can reach another demographic altogether when successfully deployed.
Wild Iris Marketing has mastered these techniques and we are confident that, with our help, your message will be seen by many more people.
Client Social Media Samples
Social Media Management: Social Media updates are significantly most impactful if they are part of a campaign. Wild Iris Marketing designs strategic campaigns that convey your message in creative and innovative ways. Give us a basic outline or tell us what you want to promote and we will do the rest.
Content Creation and Implementation: Maintaining a consistent social media presence is crucial. During less active periods posting can decrease, but it is still important to engage your audience on a regular basis. Prior to a big event, promotion or campaign, it is crucial to start increasing your message frequency early so that by the time the event arrives you are interacting with your clients regularly and consistently. Wild Iris Marketing can create a social media plan tailored to complimenting your business cycle. Once the campaign is approved, we schedule your posts and make additions and edits as needed based on client engagement analysis. We can use any assets you have already created and we can also create new messages based on your direction and goals. While we have access to a professional photography library providing us with eye catching images, we also have professional photographers on staff who can capture the perfect image if one isn't already available.
Strategic Engagement: Facebook is largely visual, so catching people's eye as they scroll can be challenging. With today's "meme culture" it's vitally important to pair an engaging image with a sentence or two that will keep that attention once you have it, and then get your prospective clients to want to find out more about you. Wild Iris Marketing's knowledge of search engine optimization (SEO) and social media best practices across all platforms can have an impressive impact on your engagement with prospective clients.
Informed Analysis: Analytic data from current and past campaigns can improve future posts. Wild Iris Marketing uses analysis tools to gauge how successful previous posts have been. With our analytics experience, campaign success can frequently be given a significant increase.