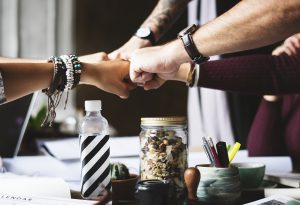 As a non-profit organization, you exist in a world where you need to express your message efficiently to save time and money. You need to tell people what you are doing, how you are doing it and how they can help. With the advent of social media, non-profits are no longer constrained to pricey mass mailings of postcards to entire mailing lists. There are now other, more successful, less expensive and broader reaching techniques that the internet has presented to us, and a well designed social media campaign is an excellent way to do this.
Wild Iris Marketing can help you with  wide variety of messaging including:
Fund Raising

Brand or organizational awareness

Event announcement

Online reputation management

Website design and maintenance

Content creation and social media campaign design
People rarely pass along brochures or event invitations that arrive in their daily mail. With the volume of unsolicited mail that still arrives every week in people's mailboxes, it is not unexpected for most distributed print mailings to go right into the recycle bin.  But if even one follower shares your message on their Facebook page, people who have never heard of your company suddenly know you exist and that their friend thinks highly enough of you to share your message. This is the new "word of mouth" and essentially an extremely inexpensive way to get your message out to a broader audience. You can also share your message to appropriate Facebook Groups to reach people who may have never heard of your organization but are in your area, and potentially looking to help out.
Professionally designed eBlasts and email campaigns can successfully deliver information to potential donors on your mailing list. Sending regular messages and keeping your patrons abreast of special events with the occasional announcement can provide contributors more detailed information than could be delivered through social media alone. And by including topical information, even if it's not directly about your organization, your eBlasts and emails increase your perceived expertise, and engage your donors in completely new ways.
Websites are an absolutely critical element for any business. Wild Iris Marketing can provide anything from a very simple informational web page to a more advanced site with eCommerce and donation options, event imagery and registration, and more. What we create for your organization is only limited by our joint imaginations. Your story is what brings the organization to life for clients so having a visually appealing and approachable website to tell that story is crucial to your success.
Outreach is the collection of all the campaigns you have in place to tell your community about who you are and what you offer. This can include a designed fundraiser campaign, email and eBlasts, a website, public events or physical mailings. Having a consistent message and voice through all of this helps your donors understand and embrace your mission.
Touch base with Wild Iris Marketing and let's talk about how we can help you make a bigger statement today and in the future.