We love it when someone asks a question that we can answer as a blog. In this case, Matt J. asked us, "Who are your clients? What kinds of businesses do you work with? Can we work together even though I am in another part of the country?"
The answer is, we work with small and medium businesses and non-profits, around the world, in a wide variety of fields!
We love working with diverse businesses and specialize in learning about YOUR individual business to customize an online marketing campaign.
Our clients include, but are not limited to:
Accountants
Personal Trainers
Bed and Breakfasts
Cancer Awareness Non-Profits
Cleaning Companies
Sporting Goods Stores
Map-Makers
Church Non-Profits
5K Race
Travel Agents
Medical Professionals
Interior Designers
Military Vet Non-Profits
Construction Companies
Professional Training Organizations
Fitness Centers
Mining Companies
Universities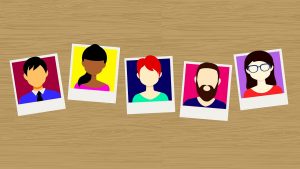 We work with companies and organizations who know they need an online presence but either do not have the staff, time or expertise to present themselves online in the manner they know they want and need.
We work with clients who turn over their entire online presence to us. We design their website, write and schedule their social media, manage their online reputation (Blog coming on this topic next week!), design and run their online advertisements, create and distribute their online newsletters and anything else they need to communicate with their audience.
We work with businesses and non-profits who are conscious of their budget but know they need to be online for people to find them and know what they offer. We provide budget friendly packages that are custom designed for each client.
So Matt, the answer to your question is, we work with businesses and non-profits who need help with any element of their online presence!