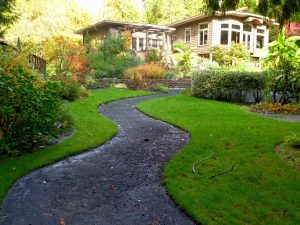 Wild Iris Marketing works with each client individually. We do not have canned solutions or plans. We do not try to fit your business into a certain "package" of offerings. If you hire a landscaper to make your yard into an oasis, they do not simply offer you two trees, 100 square feet of lawn, 2 large rocks and a water feature. Instead, they meet with you, see what you have and what you already love, learn about what you want your oasis to feel like and then they present your options. Their expertise and suggestions are why you decided to work with them but the vision and goals of the project are accomplished collaboratively. Similarly, Wild Iris Marketing works through a process to identify what you are doing now, what you want to do and then we discuss the best tools and strategies for your unique service, offerings and audience. 
In the fast-paced world of digital marketing, where things change about as fast as you can imagine, success is dependent on a well-executed campaign. We often say we have full-time jobs working in this industry because things constantly change and we have to understand what is working, what might change next week and how to adapt on the fly. 
We have put together a five-step process that we work through (formally or informally) to identify, design, implement and evaluate a digital marketing plan for each client. 
Assess the Current State: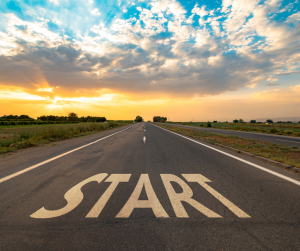 Before starting or enhancing your digital marketing journey, it's critical to look at where you stand currently. We have no way to know where to go unless we have an understanding of where we are starting. This involves a deep dive into your existing digital presence, analyzing past campaigns, and understanding your target audience. We offer a variety of options that get this process going including an SEO Keyword Analysis of your website, a social media audit, a Google My Business audit, an online reputation review, a newsletter open rate assessment and more. As with anything we do, we will identify the best places to start after a conversation with a potential client to see what their unique goals are.
We then ask some tough questions. Some you may know already and others you may well not have any idea how to answer and that is okay! Questions may include: What worked well in previous campaigns? Where did efforts fall short? Are there emerging trends in your industry that we should capitalize on? This assessment phase sets the foundation for informed decision-making in the subsequent stages.
Strategize:
With the insights from our assessment, it's time to put together a strategic plan. We work with you to identify your goals. Do you want to sell more gadgets, book more appointments, sign up more people to your mailing list, raise awareness of your offerings, or something else? It is important to know what the goals are so we know the best ways to reach those goals. For example, if you want to increase your email list to an international audience, the plan will be much different than if you want to increase dinner reservations at your local restaurant. 
We will tailor your strategy to resonate with your target audience, with your goals, budget and priorities in place. 
Plan: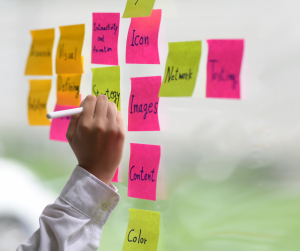 With a solid strategy in place, it's time to create the actual plan. We need to take the information we have and take action. We will identify and outline the channels and platforms that best fit with your goals and audience, be it social media, email marketing, website creation or updating, SEO, content creation, or other opportunities. We will develop a content calendar to ensure a consistent and cohesive message across all platforms.
Budget allocation is a critical aspect of planning. We will help you decide how best to allocate your budget to capture the "low hanging fruit" on each platform. A well-thought-out plan not only streamlines the execution process but also acts as a compass to navigate the campaign's details.
Implement:
Time to roll up our sleeves, and get into the real work! We'll start with making any initial preparations to support your campaign, like establishing analytics accounts and baselines.
We will then execute your strategy across chosen channels, keeping a keen eye on consistency and quality. We tailor your content to suit the changing landscape of each platform while maintaining a unified brand voice.
We use automation tools to streamline processes and optimize efficiency. We monitor the campaign's performance in real-time, making necessary adjustments to enhance its effectiveness and we are always willing to share our data and findings with you. The implementation phase is dynamic, requiring agility to adapt to evolving trends and consumer behaviors. We are excellent at staying on our toes and letting you know if changes need to occur. 
Analyze: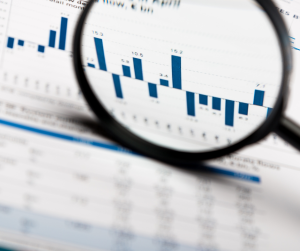 As the campaign unfolds, we monitor to see what adjustments might need to be made based on analytic data. We work with you to identify what's working well and what needs refinement. We use numerous analytics tools like Google Analytics, SEMRush and the analytics built into platforms like Facebook, Instagram, Twitter/X, Email Octopus and others to ensure the desired outcome.
Reassess:
Very few campaigns are perfect right out of the gate, and there's always room for improvement. We conduct a monthly (or more often if appropriate) reassessment. We carefully review the overall success against initial goals, acknowledging both achievements and shortcomings.
We then use the insights we have gained to plan future campaigns, refining your approach based on what worked and what did not do as well as we anticipated. The reassessment phase is a cyclical process, ensuring continuous improvement and adaptability in the ever-evolving digital landscape.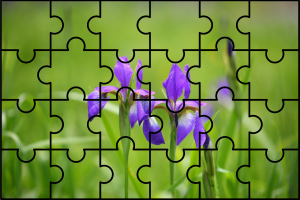 In conclusion, a successful digital marketing campaign depends on many pieces of a puzzle all coming together to form a beautiful picture. Each portion of the process is critical to the success of the whole. You have to have the corners of your puzzle to give you boundaries, the edges of a puzzle to know where to stop and the center to make the picture. 
How Do We Work? Wild Iris Marketing Customizes a Plan for Your Business