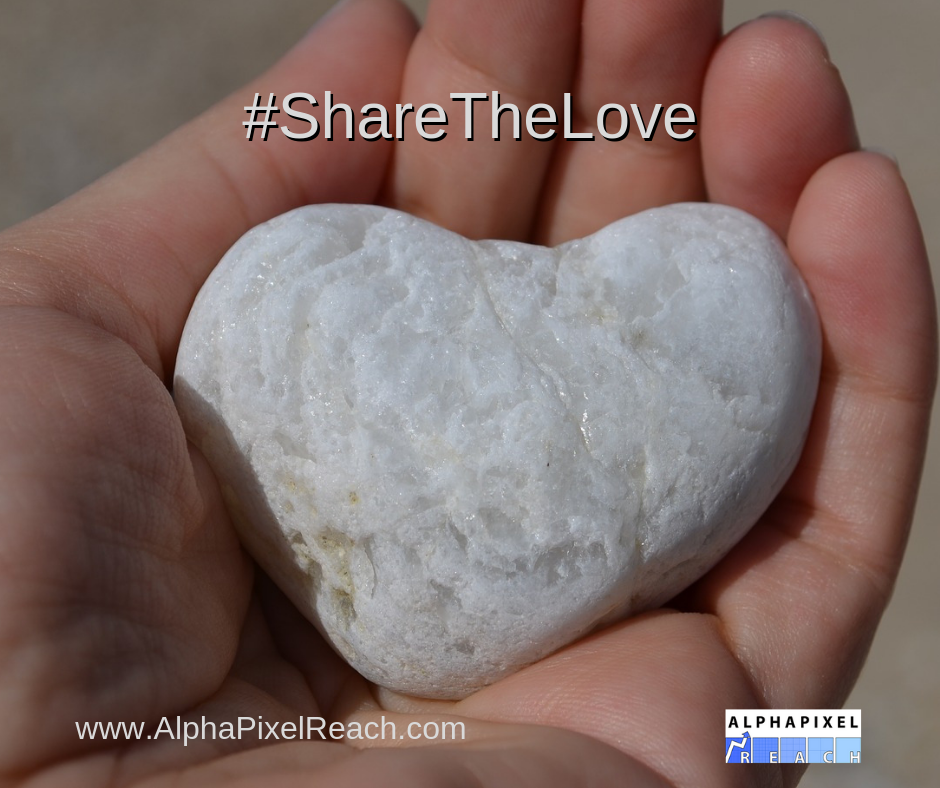 February is here. That means lots of chocolates, flowers and other Valentine's Day goodies for your loved ones. 
We are excited to begin our annual #ShareTheLove campaign and encourage you to support businesses you appreciate with a review on their Google My Business, Yelp, Facebook, or other online platforms. 
But why are online reviews more important than ever? First of all, the vast majority of consumers look to the internet for reviews of a business or product prior to making a purchasing decision. If you are a restaurant, people want to see what others think of your food, service and cleanliness. Is a particular Real Estate agent easy to work with, experienced and knowledgeable? Is a business services company reliable, worth the investment and beneficial to your business? If the answer is no, the consumer is likely to move on to another option.  
Think about how many favorite shops and restaurants you have discovered because a friend told you about them. Consider how many of those gems you would have actually tried if you had not had a recommendation. Why go out of your way to shop at a local boutique if the big box store you have to go to anyhow has a selection of greeting cards and gifts that are "good enough".
Business reviews are not only a good way to tell others how you feel about a business but reviews can actually help (or hurt) your SEO ranking. If Google sees a business listing with positive reviews, it may organically rank it higher than a business with a regularly low rating.    
So let's sharpen our focus for the rest of February and help build up the reputations of the local businesses that make your day-to-day life a little better. Post reviews extolling their virtues and highlighting the things that make them special.  And if you have your own local business? Celebrate your neighbors and leave some love on their pages throughout the month. And maybe they will be inclined to love you right back!
#ShareTheLove