This blog was inspired by a conversation with a barista at Fluid Coffee Bar in Denver. If you go by, let them know I sent you.  
Everyone loves to go to their local coffee shop and order a coffee, just the way they want it. Digital Marketing is similar to a coffee order.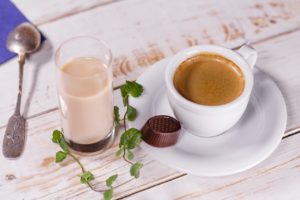 Do you and your business need a simple drip to get you going, or are you more of a half-caf, soy milk, 2 shots with vanilla, extra hot, in a mug kind of business? If you walk up to the counter and say, "I need coffee. How much will it be and when will it be ready?" the barista is going to give you a plain coffee in a paper cup for a price written in chalk on the board behind them.  They have little chance of correctly guessing and giving you the exact coffee you want, let alone the coffee you and your business need. Each person who approaches the counter wants something different just like each business needs a different digital marketing strategy. 
Because we offer the full digital marketing menu of services, we can put together a package based on exactly what is going to work for you and your business, not sell you something that is pre-designed for everyone who calls. With AlphaPixel Reach, you know you're walking into a shop with an extensive menu and baristas willing to customize your cup so that it's right for you. You wouldn't walk into a shop that only has 2 cups to choose from with no options for what was in those cups. So, why would you accept pre-selected and packaged digital marketing? 
Here are two samples of different packages we put together for clients in the last month to give you an idea. 
Client 1 (Small local coffee shop)
2 social media posts per week. Written, scheduled, posted and monitored by AlphaPixel Reach. 
Monthly photoshoot to have top quality images for use on social media.
Client 2 (Large Medical Office)
3 social media posts per week. Written, scheduled, posted and monitored by AlphaPixel Reach. 
Monthly newsletter. Written, designed, scheduled, posted and monitored by AlphaPixel Reach.
Website redesign. Copywritten, website designed, launched, analytics set up, SEO reports run on competitors, keywords incorporated into body text, imagery sourced and site performance monitored by AlphaPixel Reach.
So, hopefully you can understand why, when we get a call asking where the price list is on our website, the answer is simply, "It is not that simple."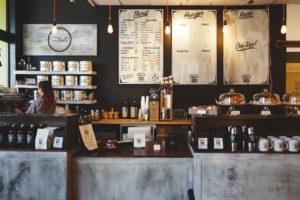 Do we have a "menu?" Yes, of a sort. It's more like a list of every ingredient we have available so that we can work with you to craft not only what you're looking for, but what you truly need. We don't publish that list because it's critical to meet or talk with each client to find out their needs and goals in order to craft the best solution. We're not going to just hand you an iced latte if what you really need is a double espresso!
So, reach out to us and let's schedule a time we can slide on up to the counter at a local coffee shop. Let's have a conversation about what you're looking for, and how we can make it happen for you.
Featured image with "Coffee Time" and mug copyright Coffee Geek – Starbucks Decaf. 
Venti Digital Marketing Menu